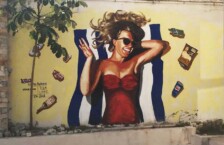 Posted on April 26, 2016 by crowhawk2012 in Main

Jake and I have one more full day in Tulum before we start the long and winding journey back to Sierraville. We will go from 85 degrees (never going below 75 in the evening) – along with humidity enhanced frizzy hair – to 55 degrees (and 35 and below at night) with a chance of […]

No Comments. Continue Reading...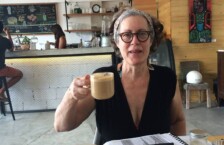 Posted on April 19, 2016 by crowhawk2012 in Main

Tulum,  Quintana Roo, Mexico A paradise that will soon be lost. And soon being a matter of years: in ten years it will be built up and lost, as Cancun was 40 years ago when the big tourism boom began. But, for now, this place is paradise. The weather is perfect, even when the off-season hits, […]

No Comments. Continue Reading...

Warning: Use of undefined constant url - assumed 'url' (this will throw an Error in a future version of PHP) in /home/natash10/public_html/wp-content/themes/colorwaytheme/functions/inkthemes-functions.php on line 194

Posted on August 16, 2013 by crowhawk2012 in Main

Sometimes I get caught up in creating and before I'm done with a painting, or whatever other project I'm immersed in, I'm already thinking about the next one. There are days where 85% of my thoughts are about where I'm going next on the painting I'm working on, or what painting I'm going to do […]

Comments Off

on Art Obsession

Continue Reading...